WELCOME
Thanks for visiting
Warsaw Evangelical Presbyterian Church (WEPC) is a dynamic congregation that worships in downtown Warsaw, Indiana. In the midst of a broken world, God has called us to be heralds of His hope and new creation. We are committed to blessing our community in the name of Jesus and equipping young and old to live as faithful followers of Jesus Christ.

This is exciting work, and we invite you to join us in it and discover how God is calling you to be part of something with eternal significance. If you have any questions or can't find what you are looking for, feel free to Contact Us. Click here for more information about Presby Preschool. If you'd like to get a better idea of what to expect on a Sunday morning, check out our visitor's guide.
EVENTS
Discover what's happening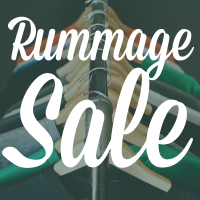 Spring Rummage & Bake Sale | Friday, April 20, 9 am - 6 pm & Saturday, April 21, 8 am - Noon
The Rummage Sale is back by popular demand. Plan to look through the gym and claim your treasures or delicious bake sale items while shopping is open on April 20 and 21. Proceeds benefit various ministries of the church.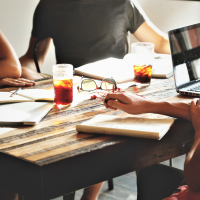 Small Group Leaders' Forum | May 17, 12:00 pm
All small group leaders are invited to join us for an hour of fellowship, mutual encouragement, and ongoing training. Bring a sack lunch and join us in the Loft!