WELCOME
Thanks for visiting
Welcome to our website! Warsaw Evangelical Presbyterian Church (WEPC) is a dynamic congregation that worships in downtown Warsaw. In the midst of a broken world, God has called us to be heralds of His hope and new creation. We are committed to blessing our community in the name of Jesus. We're also doing everything we can to invest in the future of God's Kingdom by equipping young and old to live as faithful followers of Jesus Christ.
This is exciting work, and we invite you to join us in it. Whether you are a long-time member or are considering visiting for the first time, we hope this website will help you to get a better picture of who we are, how we can serve you, and how God is calling you to be part of something with eternal significance.
If you have any questions or can't find what you are looking for, feel free to contact our staff here. For more information about Presby Preschool, click here. If you'd like to get a better idea of what to expect on a Sunday morning, check out our visitor's guide.
EVENTS
Discover what's happening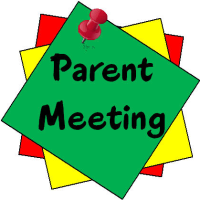 Presby Preschool Mother's Nite | April 18, 19, and 21, 6:30 pm
Presby Preschool moms are invited to join one of these fun evenings at the preschool for a special glimpse at the life of your preschooler.
Presby Preschool Graduation | May 19 & 20, 6:30 pm
Presby Preschool will celebrate the close of this school year with the graduation programs as the students wrap up this school year before moving on to Kindergarten.