WELCOME
Thanks for visiting
Welcome to our website! Warsaw Evangelical Presbyterian Church (WEPC) is a dynamic congregation that worships in downtown Warsaw, Indiana. In the midst of a broken world, God has called us to be heralds of His hope and new creation. We are committed to blessing our community in the name of Jesus and equipping young and old to live as faithful followers of Jesus Christ.

This is exciting work, and we invite you to join us in it and discover how God is calling you to be part of something with eternal significance. If you have any questions or can't find what you are looking for, feel free to Contact Us. Click here for more information about Presby Preschool. If you'd like to get a better idea of what to expect on a Sunday morning, check out our visitor's guide.
EVENTS
Discover what's happening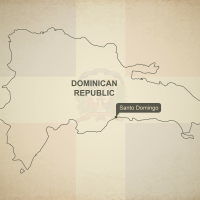 Dominican Republic Mission Trip | July 16-23
Our first mission team to the Dominican Republic will spend a week serving at the San Miguel School in Santo Domingo. This all-ages mission trip is an important milestone in our developing partnership with the San Miguel School.
Middle School Summer Conference | July 31 - August 4
Our middle school youth group is attending MIX, a summer conference designed specifically for middle schoolers, in Holland, Michigan. Please pray for them to encounter Christ in new ways as they spend five days having fun, forming lasting friendships, and learning more about God's Word.