WELCOME
Thanks for visiting
Welcome to our website! Warsaw Evangelical Presbyterian Church (WEPC) is a dynamic congregation that worships in downtown Warsaw, Indiana. In the midst of a broken world, God has called us to be heralds of His hope and new creation. We are committed to blessing our community in the name of Jesus and equipping young and old to live as faithful followers of Jesus Christ.

This is exciting work, and we invite you to join us in it and discover how God is calling you to be part of something with eternal significance. If you have any questions or can't find what you are looking for, feel free to Contact Us. Click here for more information about Presby Preschool. If you'd like to get a better idea of what to expect on a Sunday morning, check out our visitor's guide.
EVENTS
Discover what's happening
Spring Hill Day Camp | June 20-24
Registration is now open for this week of fun and adventure. (Scholarships and sibling discounts are available. Contact the church office for more information on scholarships.) Go to the website address listed below to register today! https://www.springhillcamps.com/experiences/day-camps/locations/warsaw-evangelical-presbyterian-church-warsaw-in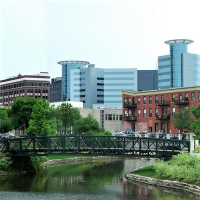 High School Mission Trip | June 26 - July 2
This summer the high school youth group will spend a week serving in inner city Philadelphia. Please pray for our teens as they reach out to the poor, needy, and lost in the name of Jesus.